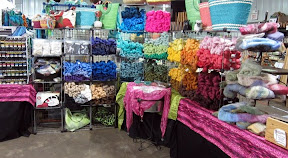 The weeks leading up to the
Kentucky Sheep and Fiber Festival
were to say the least a hectic one. But I am a firm believer that God does not give you more than you can bear and sometimes it just best to simply roll with the punches.....more about this later though.
Any how the show went off with out a hitch and I managed to get my booth set up and reschedule the Spinning Art Yarn class. I have to say that everyone on the committee for the Festival really pulled their weight to make the second event even better than the first. What an incredible team we have.
Here are a few of my favorite pictures and things from the show. Hope you enjoy.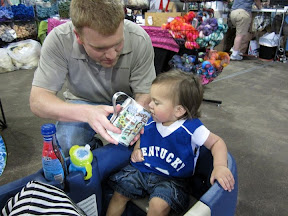 My brother was in from Japan with the little Luke man;). So good to see our family all together even if for a short while.
This little lambkin is a web sensation over at 'Punkins Patch' also known as 'My Favorite Sheep' blog.
Brenda of Wooden Spinner.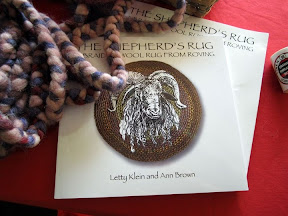 I really need to get a copy of this book from Annie;)
I am also a firm believer that if everyone in the world had a sheep stress ball, we could all get along just a little bit better.
Not sure if I ever mentioned it, but I LOVE wooden things be they old furniture or new sock darners.
Wool from a friend of mine in Nicholasville KY.
Warp yarn at the Woolery booth.
She had the most unique and awesome baskets on the block. Gorgeous stuff!!
Talikis (sp) and spindle bowls.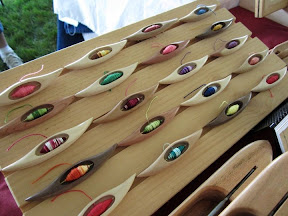 Shuttle pins full of multi-colored yarn.
Not only is Erin the sweetest girl I know, but she also takes some pretty darn goo photos to boot!
Real sheep.
Painted Sheep.
Whole lot of Llama loving going on.
Click to biggify and read the label. What a hoot!
You can always count on the FFA kids to come through with outstanding spring flowers!